Our Services.

Free Quote on your next Project
Installation of new wiring, sockets, lighting, cooker points, shower units, etc.
Product Gallery.

Free Quote on you next Project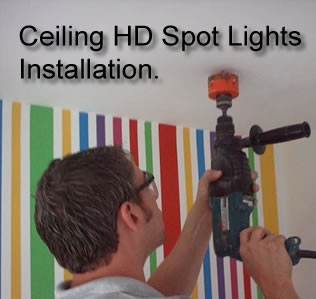 Customer wanted set of 5 HD spot lights installed...
Ceiling spotlights are recessed lights which are invisible until you turn them on, Ceiling lights can be very effective to light up dark corners, highlight art work and give your room a dramatic setting.